African female models in Russia are making ways for themselves in the biggest country in the world. This article is the compilation of some of the most noted African female models across cities of the Russian federation.
Adomako Joana Greene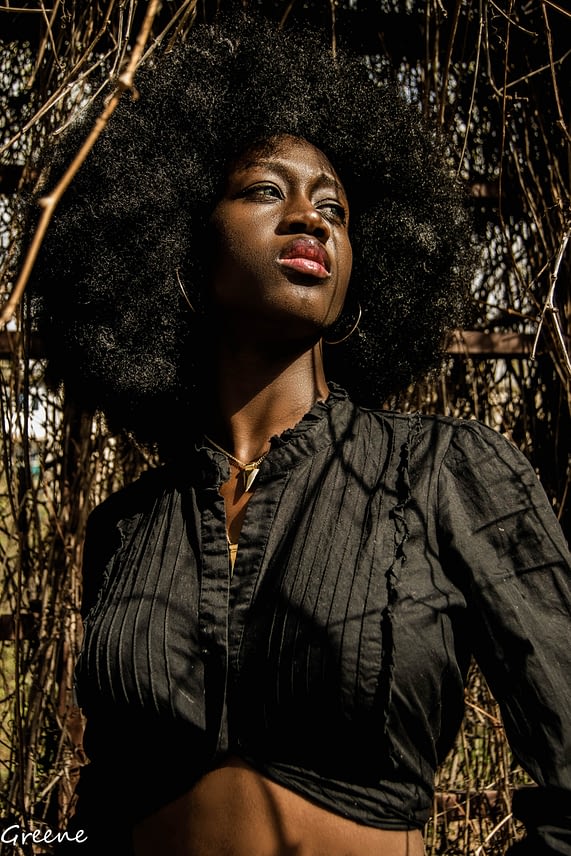 Joana Greene is from Ghana. She started modeling 2 years ago in Russia. She's a student of Kazan State Medical University, studying general medicine. Joana started modeling with the motive of changing the ideology that one must dress half naked before being relevant in the industry. Joana made this known to TMtv in a conversation with her.
Akanbi Doren
Akanbi Doren is a 19 years old Nigerian, studying general medicine in one of the top universities in Russia. She got the attention of almost all local brands in her region within a year of starting modeling. Doren worked with brands such as; Pepeh, Soho, Dnk, and Likeshop among others. 
She is a promising model both home and abroad. For her, modeling is a hobby that gladdens her and never a burden despite being a medical student. 
Age: 19
Height: 182cm
Nationality: Nigerian
Amarachi Eze
Amarachi Eze is a medicine and surgery student of Stavropol State Medical University. One of the brands she had worked for is wild berries. She started modelling for her to represent Africa in a foreign country. She might have started modeling not quite long, but her burning desire and passion for modeling seem to be opening doors for her. 
Age: 19
Height: 170cm
Nationality: Nigerian
Changwe Mbulo, from Zambia, is a student of Tver State Technical University, Tver. She studies environmental engineering and water consumption. Prequel and 12storeez, for instance, are among top brands Changwe Mbulo ever worked for. She started modeling in her first year in university. Changwe carries with her great desire of making sure the black queens dominate the modeling world across the globe.
Age: 22
Height: 174cm
Nationality: Zambian

Effah Charity, a Ghanaian, is one of the very few African models in the siberia region of Russia, Tyumen oblast. She's a student of oil and gas engneering in the Industrial University of Tyumen. Charitty already worked for brands such as Style Cruze and Strana Development among others. Effah Charitty is a lover of anything that surrounds beauty, fashion and business in general. Meanwhile, she ranks number 1 female African entreprenuer in Tyumen city.
In addition, to all her skills, she is looking forward to becoming a great fashionalista and influencer. She has participated in several competitions and won most of them; Miss Elegant, (2019) Miss Smile, (2020), as well as Miss Studgorodok (2021).
Age: 24
Height: 160cm
Nationality: Ghanaian
African Female Models in Russia to be continued…

Featured Video.
Rita, a medical student of Stavropol State Medical University, is from Nigeria. She chose the path of modeling because it's been her dream and passion as it makes her exceptional. Between 2020, that she started modeling, she's worked for several brands. Among them all include; Mariadarma designs, Soulmood brand , and Inache brand. Modeling for her is an opportunity for her to represent herself, family, country and Africa at large with her face across the globe.
Elizabeth Shipulwa
Elizabeth, from Namibia, studies architecture and design in Kazan State University of Architecture and Engineering. She has been winning awards as far back as her primary school days when she started modeling. Above all, modeling is a hobby that is presently paying her.
She worked for many brands, which include; Gala, M.ZOR, Natural Advance, and Serginnetti  among others. Elizabeth is looking forward to working with brands, such as; Nike and Ivy park among other top rated brands.
Age: 23
Height: 165
Nationality: Namibian
Instagram: @izza_facade_
Jackline Addis Ababa
Jackline Addis Ababa, from South Sudan, is one of the high ranking African female models in Russia. She has worked for several brands and featured on international fashion magazines. Few among the brands include; Befree, Sv Moscow and Chaika. International fashion magazines are; Schonmagazine and Vouge Russia.
Age: 26
Height: 176,8cm
Nationality: South Sudanese
Kardy Eriks is one of the fast growing African models in Russia. She started modeling in February 2021 and already worked with over 3 brands. They include; Tom soyer, Alsu, and Vita Demina, among others. 
She is a student of Biotechnological engineering, Kazan National Research Technological University. She is more of a commercial model among other categories of skills she has. 
Age: 20
Height: 167cm
Nationality: Nigerian
Nnodi Precious

Nnodi Precious is a mechanical engineering student of Don State Technical University, Rostov. She describes modeling as a means of communication or portraying thoughts and emotions to the world at large. She's been featired in some magazines. For instance, Shuba and Mordant.
Height: 176cm
Nationality: Nigerian
Ojo Esther
Ojo Esther Abisola, a 21 years old Nigerian, studies international relations in the South Urals State University, Chelyabinsk. Passion took her into modeling. She has participated in several events for Africans in Russia to represent her country, Nigeria. Among the events is Miss Africa Russia 2021. She is into fashion and commercial modeling.
Age: 21
Height: 177cm
Nationality: Nigerian

A blogger, author, speaker, and researcher. Founder of The Momentum Motivational Tv, TMtv. Main goal in all my endeavors is to develop humanity through helpful contents.