Ogini Bernard, a Nigerian Pidgin Playwright, led the team of five artists to showcase their artworks during an art exhibition in Nigeria on the theme 'WHERE WE DEY GO' in 2021. The exhibition was curated by Toluwalope Ajayi. The artists include; Olawuyi Ademola, Ifeoluwa Ojo, Oladire Araoluwa, Praise Williams Ojewale and Oluwafemi Olamide. 

The exhibition was opened by Dr. Mosoro of Booksellers limited, who is also the Chairman Board Of Directors American Corner. The event was also witnessed by Mrs Adefemi Bucknor, the Managing director of America Corner. The six artists expressed their innermost feelings on what is happening in the country through the use of Thread,  Acrylic,  Pencil,  Oil paint,  Batik tapestry and bead work.  This Art exhibition in Nigeria was in no doubt a unique one.
Exhibition in Nigeria: Why the question, 'Where we dey go?'
This question, where we dey go? came as a result of high level of curiousity in the mind of Nigerian youths. Nigeria is a democratic country where freedom of expression has become a difficult
strategy for the masses. WHERE WE DEY GO? The question has left a hole in the heart of the youths and has kept them thinking. The country is becoming unbearable for the masses. The economy, insecurity, unemployment,  unnecessary tax, increment of food items, issues of separation, religious wars and terrorism are different battles we fight each day in the country.



Mission of The Exhibition
The exhibition centres on values, culture and traditions we have in Nigeria. It explains how dangerous it is for us not not to value what we have as a nation. Like any other progressive exhibitions in Nigeria, it was able to identify Nigeria problems and suggested likely solutions. 
Photos from the art exhibition;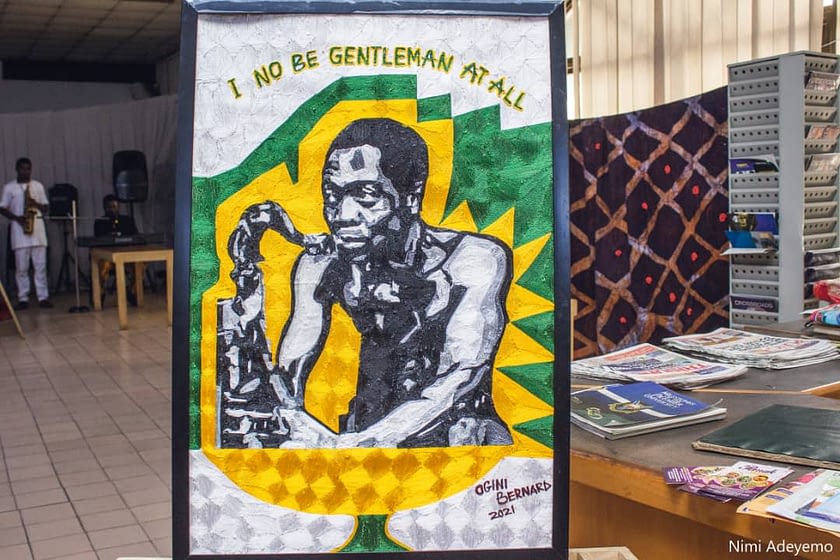 A blogger, author, speaker, and researcher. Founder of The Momentum Motivational Tv, TMtv. Main goal in all my endeavors is to develop humanity through helpful contents.