The process of making right decision is not a matter of choice, it's a matter of neccesity. Making decision is one of the few things you cannot avoid in your day to day activities.
My alarm woke me up today as usual, I had the choice of snoozing it or just standing to prepare for the day, I ended the alarm and got up. I was faced with the options of what to wear considering the weather.
Should I take my coffee with or without sugar? Opening my Facebook account, 50 friend requests await my approval, who should I accept and who should I ignore?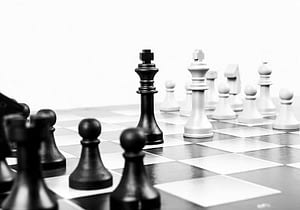 We are all faced with various decisions everyday. Our daily decisions range from simple decision; what to eat and what to wear, to big decisions; who to marry, where to live with family, and so on.
Decision Making Statistics
Scientific community claims that adults make around 35,000 decisions each day. For children, Sahakian & Labuzetta, (2013) said a child makes about 3000 decisions in a day. Wansink and Sobal, (2007) at Cornell University claims that we make 226.7 decisions each day on just food alone.
Yes, you are absolutely right, it sounds so unbelievable. But, just think about your day so far, and remember how many decisions you have made. Now, you just made a decision to actually think about your day or not. My point is, we make all these decisions even unconsciously. Have you decided to stop reading this article, but you just feel like going a little further? That is another decision. Let me thank you for staying this long.



Why Does Making Right Decision Matters?
Every decision you make in life has its consequence; positive or negative. That is why you must try as much as possible to give your choices full attentions so as to make the right decisions in life.
"I have to stop wearing this top." My sister said to me. Why? I asked. Each time I wear this top, I always meet my secondary school mate that same day, and this has happened to me like three times. I couldn't but laugh.
Ask me, what is the beauty of this story to what we are discussing? This is a sister that will always spend almost 10-15 minutes to decide on what to wear each day.
"The result of this moment is the product of your previous moment's decision."
---
Steps of Making Right Decision Continues after the featured video
How To Make Right Decisions In Life
It is important to make good decisions in life as it will help you achieve your dreams, have a happy home, build a great career, maintain an awesome stature, stay morally and spiritually conscious in life.



According to Advocate For Youths, there are three steps of making good decision in life. These steps are simply identified as three C's for good decision making.
Three Productive Steps To Making Right Decisions.
Challenge: What is the challenge you have in front of you? This is what is calling for your decision. Write out this challenge.
Choices: As we know, decisions are made out of many choices. There is a popular saying "There is always a choice" and that leaves us to accept that "There is always something that needs our decision".
Consequences: These are the likely results of decision made on each choice. It may come out as being a positive or negative one. Write them out.
Having done these three, write out your final decision and your reason(s) for the decision.
These two steps are to be done after weighing the positive and negative sides of your choices. Writing out your reason or why you made the decision is very important. This is what you will need to keep you going in life.
At times, our decision might require lots of discipline from us, or endurance over a period of time. We need to remember why we are doing what we are doing.



Do not joke or overlook any decision, either small or big.
Sources
Sahakian, B. J. &Labuzetta, J. N. (2013). Bad moves: how decision making goes wrong, and the ethics of smart drugs. London: Oxford University Press.

Wansink, B. & Sobal, J. (2007). Mindless eating: The 200 daily food decisions we overlook. Environment and Behavior, 39:1, 106-123.

Advocate For Youth. How can I make good decisions? Pg. 7-9
---

A blogger, author, speaker, and researcher. Founder of The Momentum Motivational Tv, TMtv. Main goal in all my endeavors is to develop humanity through helpful contents.